Digitally Circular
Sep 02, 16:00
-
Sep 02, 20:00
(UTC+02:00) Europe/Helsinki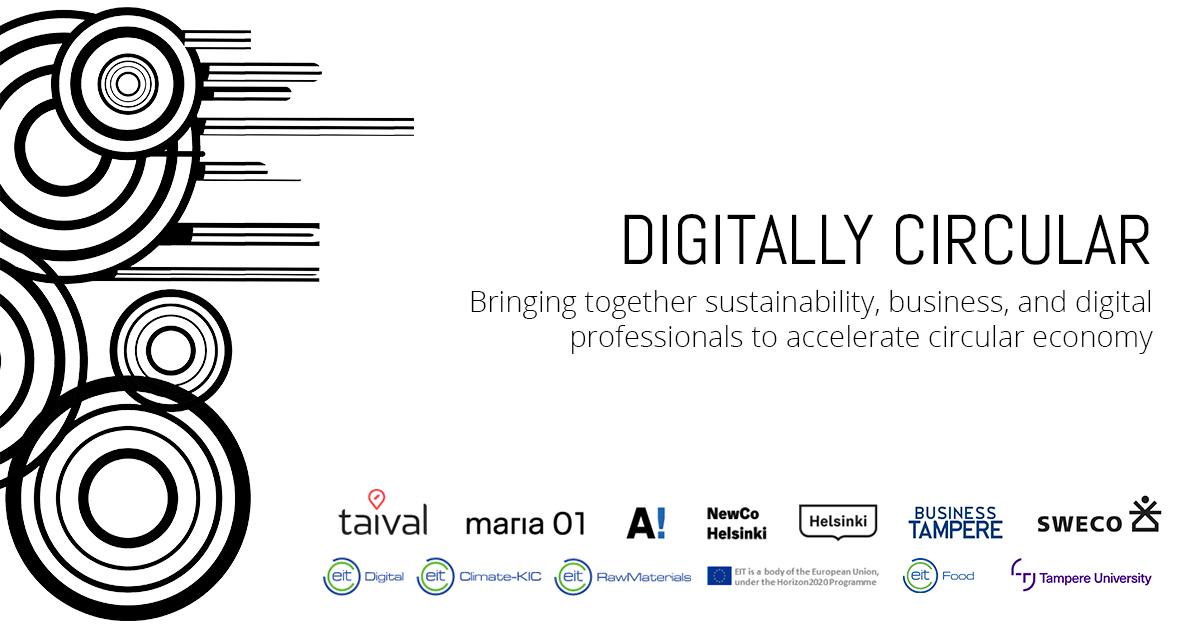 Digitally Circular brings together sustainability, business, and digital professionals to accelerate the circular economy.
About this Event
Digitally Circular is back after the summer vacation! In this edition, we'll explore a practical application of digital technology – the Digital Twins.
Digital Twin is a virtual model of a process, product, or service. The twin is based on data collected from the real world and can be used for analysis, monitoring of its real-life counterpart, identifying maintenance needs, simulating scenarios, and anticipating issues.
So how can this technology be used in the context of Circular Economy?
Join the webinar to hear from:
Mikko Alanko, Sales and Development Director, Digital Services at VR FleetCare
Jani Peltoniemi, Head of Supply Chain, Recycling & Waste at Fortum
Simo Säynevirta, Vice President, Country Digital Lead at ABB
Jani Akkila, CEO at Process Genius